On this page I will show some bayonet frogs made for the Swedish M/1896 bayonet.
The white frog to the left was used for parade. Number two is an officer frog (notice the nice froggy shape) . The frog in the middle has both the two straps intact. On the two to the left one of the straps is removed. The two frogs to the right looks similar, but the strap is placed higher up on the frog on the one to the far right. This two are modified to fit the newer way to carry equipment that came around 1960 (Stridssele M/59). The rivets was moved further down, making the hoop on the frog longer.
The frogs made for the M/1896-bajonetten has a shorter slot for the studs, than frogs made for the M/1914 and M/1915 bayonets. The M/1914 or M/1915 bayonets should not be used with M/1896 frogs, even if the frogs looks similar at first.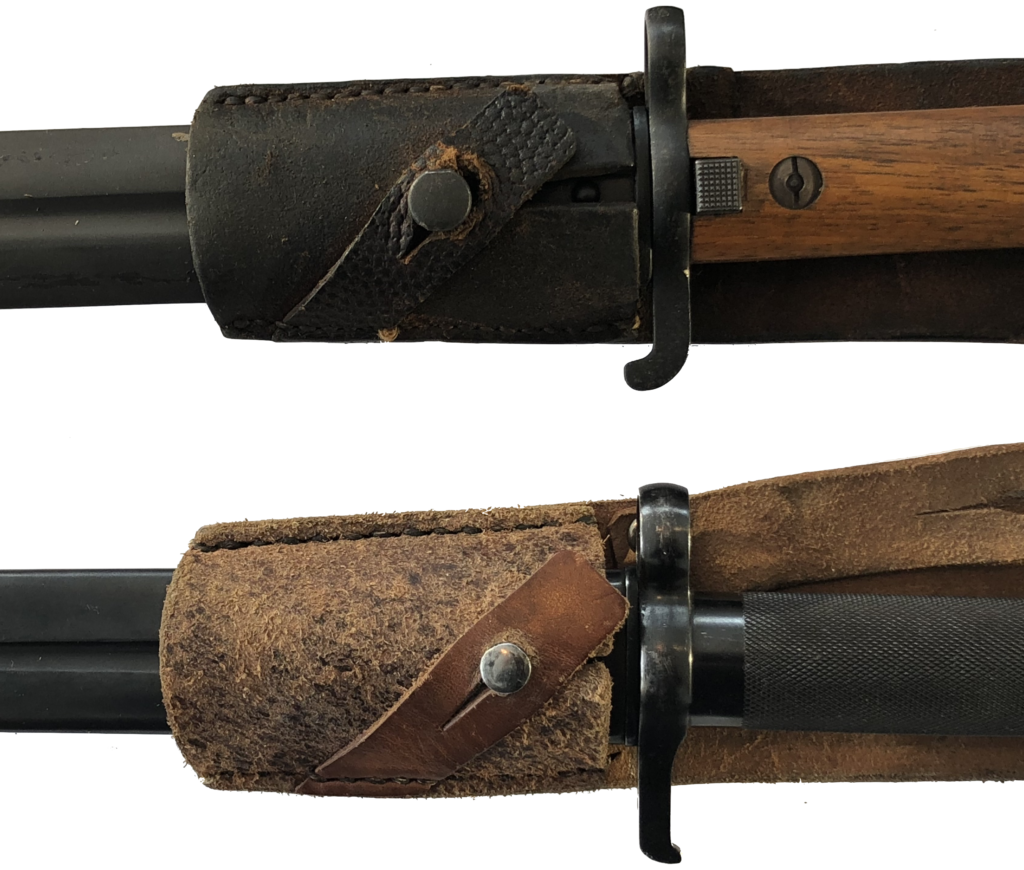 The pictures shows that the slot in the M/1914 frog (at the top) is longer than the slot in the M/1896 frog (below)