M/1843-68, Modified M/1843 Socket Bayonet for Use with Remington Rolling Block (M/1860-68)
On the 8. February 1868 the Norwegian Navy got approval for converting 500 4 lines chamber loader rifles (M(1860) to Remington Rolling Block. The Navy considered that 500 of these rifles was enough to supply the most important war ships.
Probably some of these rifles were supplied with a modified M/1843 socket bayonet. The diameter of the barrel was smaller on the modified rifle, the socket of the bayonet was shrunk.
In addition the reinforcement ring at the end of the socket was cut down and later welded together. See picture below.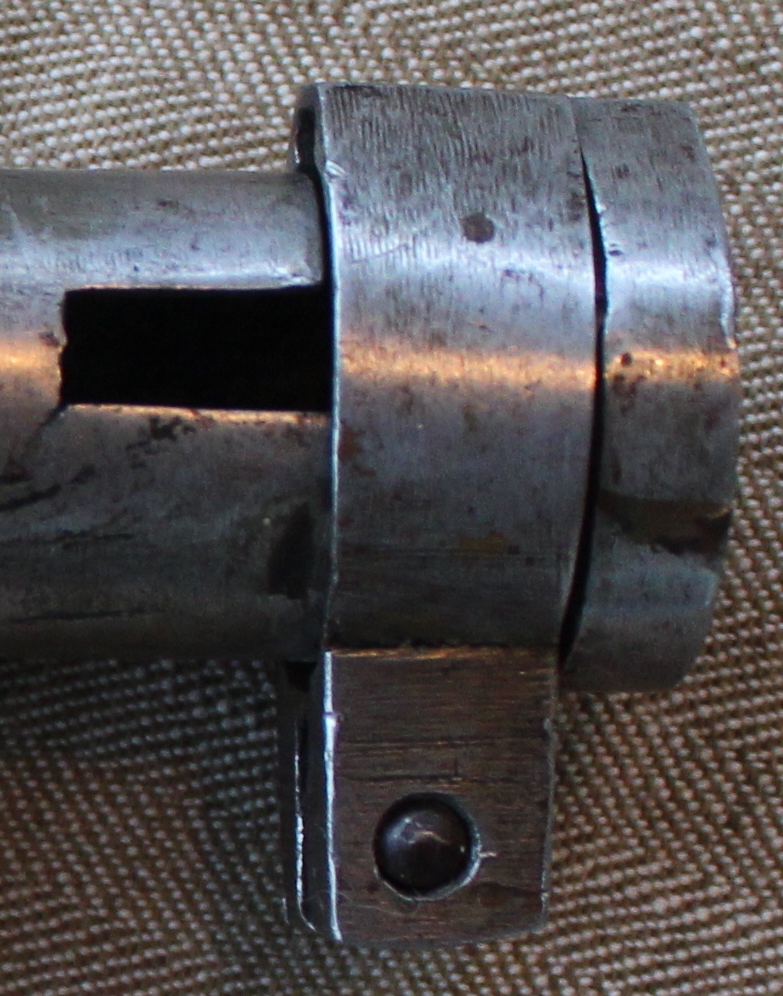 An unknown number of bayonets were modified.
Source : https://svartkrutt.net/artikler/vis.php?id=61