Swedish Knife Bayonet to AK4 Automatic Rifle
The Swedish  AK4 automatgeværet (automatkarbin 4), in the same way as the Norwegian AG3 automatic rifle, a modification of the German Heckler & Koch G3 rifle.
AK4 got approbated in 1964, as unit rifle for the Swedish infantry, replacing the M/1896 rifle. Today AK4 is mostly replaced by the AK5, but is used by The National Guard (Hemvärnet) and also some other units.
The bayonet to the rifle is short knife bayonet, The bayonet was first produced at BAHCO (from M/1965). Later from 1976 it got delivered from Eickhorn.
The bayonet also exist in a parade version, where the frog is white.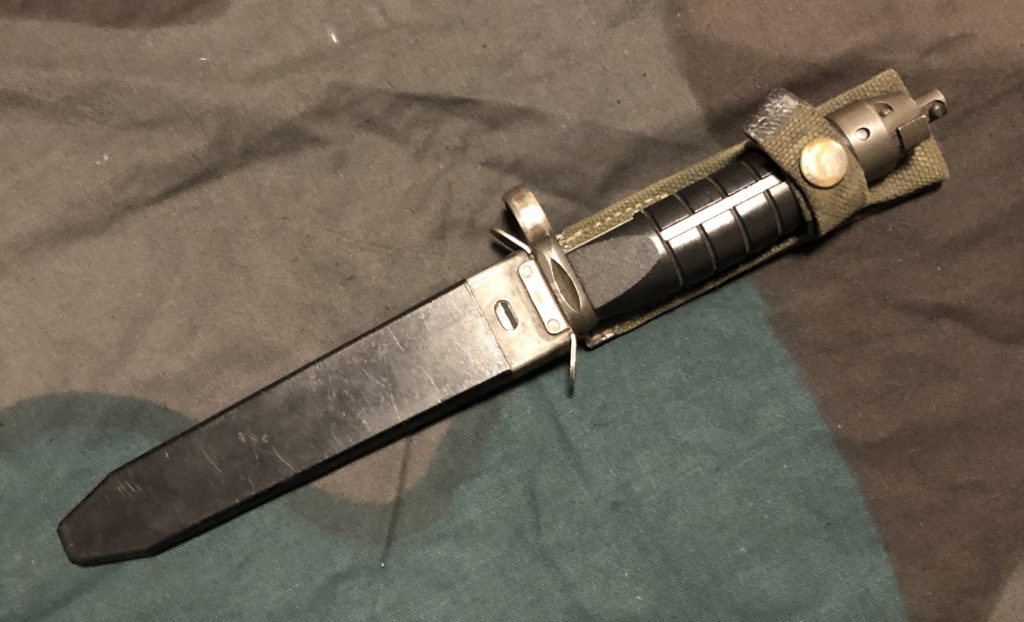 M/1965 in scabbbard