Sword Bayonet M/1915 for M/1894-14 Carbine and M/1945C SMG

For the M/1894-14 carbine and the M/1945C submachine gun the Swedish military decided to develop a sword bayonet. The M/1894-14 carbine is a version of the M/1894 carbine with bayonet lug. The original M/1894 carbine did not have any way to fit a bayonet, but between 1914 and 1918 most of the carbines was modified with a lug.
The bayonet got produced at the Eskilstuna Jernmanufactur AB, Carl Gustaf Stad and E.A.Berg AB factories.
The bayonet was delivered with a steel scabbard and a leather frog.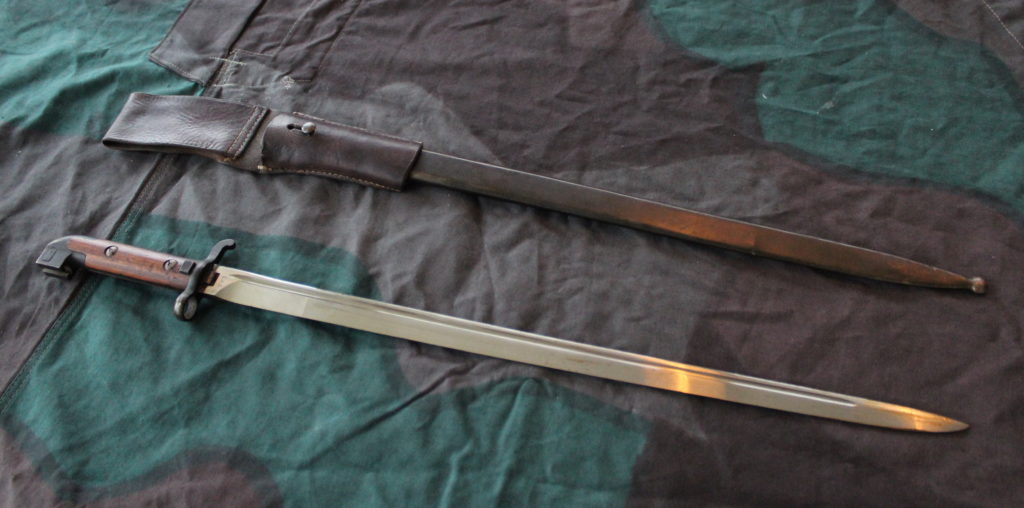 In 1952 a small number of bayonet was shortened to the M/1915-52 knife bayonet at the Naval base at Skeppsholmen in Stockholm.